With the development of smart locks, traditional door locks will be gradually replaced. However, there are still many users who are hesitant about whether to need the smart lock in their homes. Continue reading the article to get the solution you're looking for!
What Is The Importance Of Smart Locks?
Do I need the smart lock for my home this answer is yes! As you know, a smart lock is an electronic locking device that allows users to lock and unlock their doors using wireless communication. One of the primary benefits of using a smart lock is convenience. Not only can remote access but also entry without keys. You no longer have to struggle for your keys or worry about losing them with a smart lock.
Why Do You Need A Smart Lock For Your Home?
Smart locks are a modern alternative to traditional locks because of the convenience, security, and peace of mind they provide homeowners. Here are five compelling reasons why you need a smart lock for your home.
Enhanced Security
Traditional locks have been the go-to choice for securing our homes for centuries. However, smart locks provide an additional layer of security by leveraging advanced technologies. With features such as encryption, biometric recognition, and tamper alerts, smart locks make it significantly more difficult for intruders to gain unauthorized access to your property. Additionally, some smart locks offer built-in alarms, further deterring potential burglars and ensuring your home remains a safe haven.
Convenient Keyless Access
One of the primary advantages of smart locks is the elimination of physical keys. You can unlock your door with a smart lock by utilizing PIN codes, fingerprint identification, or even smartphone apps. This convenient keyless access saves you time.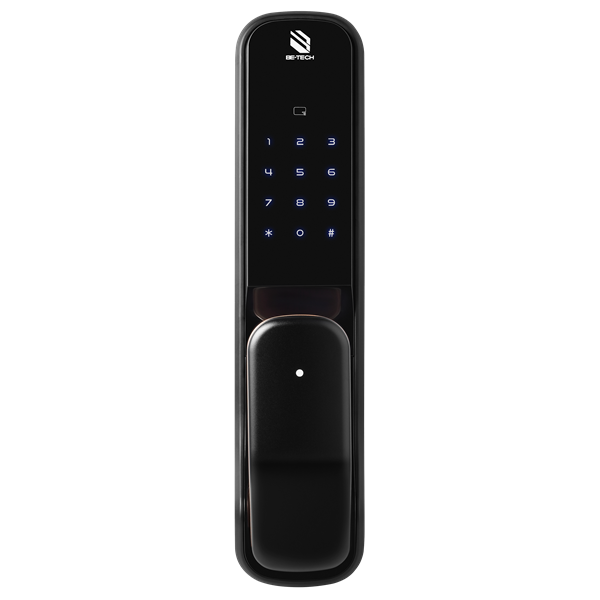 Remote Control
Smart locks offer remote control and monitoring capabilities, allowing you to lock or unlock your door from anywhere using a smartphone or a compatible device. Besides, smart locks also provide activity tracking, allowing you to see who has accessed your home and when.
Integration With Smart Home Systems
The rise of the smart home ecosystem has opened up endless possibilities for automation and seamless integration of various devices. Intelligent locks are no exception. You may integrate your smart lock with your existing ecosystem by linking it to a smart home hub or voice assistant.
Temporary Access
Smart locks provide the flexibility to grant temporary access to family members or friends. Whether you're expecting guests or need to allow entry to a repair technician, you can easily create time-limited access codes or send virtual keys via the smart lock's app.
What Should You Consider Before Buying A Smart Lock?
When you choose a smart lock for your home, here are some factors to consider:
Reliable Manufacturer
A reliable manufacturer can reduce a lot of worries. Be-Tech is set up in 1992 with the largest smart lock testing laboratory in China. Besides, our major products passed 800,000 times the BHMA standard circling test and UL 3 hours fire test. We are devoted to providing high-quality products and meeting customer expectations.
Types
There are many types of smart locks, main including smart deadbolt lock, fingerprint lock, key card lock, and wifi door look. Different types of smart lock
Be-Tech Smart Deadbolt-K3S has four access methods, including a smartphone, PIN code, fingerprint, and mechanical key. When the automatic lock function is enabled, it will automatically lock after 4 seconds. You may also customize the lock time between 3 and 30 seconds based on your needs. When you forget to replace the battery, the lock can be powered by a backup power source.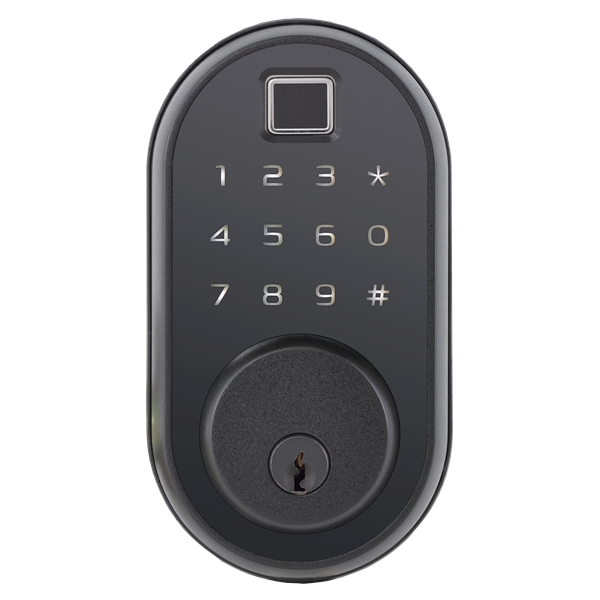 Be-Tech Fingerprint Digital Door Lock -K7S also has four access methods including BLE key, fingerprint, RF card key, or PIN code. The lock housing of this door lock has 5mm thick 304 stainless steel to ensure high strength performance to protect the internal mechanism from drilling attempts. Furthermore, you simply need to pull the handle to establish double locking, and it may spin freely by 45 degrees. In an emergency, just turn the handle from the inside to open the door.
Push & Pull Fingerprint Digital Door Lock-T170FMTL adopts one-button fingerprint verification technology, which is convenient and quick to read fingerprints at one time. You can only see the keypad number when your palm touches the screen, and it also includes a push-pull handle design, which eliminates the hassle in life.
Applicability
Before buying a smart lock, make sure it's compatible with your existing door and lock mechanism. Measure the size and check if the lock is designed for left-hand or right-hand doors. Moreover, there is power and battery life to guarantee that the lock remains functioning for an extended period of time. Finally, consider the connectivity options your smart lock offers to ensure remote access.
Budget Considerations
Set a budget for your smart lock purchase. Consider the long-term value of the lock, including security, convenience, and durability, rather than solely focusing on the upfront cost.
Conclusion
Choosing a smart lock requires careful consideration of security features, compatibility, convenience, and user experience. If you are looking for a smart door lock supplier, Be-Tech is your good choice. Get in touch with us for more product details!