If this is your first time using a keypad door lock, you will find it challenging to decide the best option for your home between a keypad lock and a traditional key lock. Therefore, we have provided this article to help you make your decision easier and faster.
The keypad door lock is a type of door that you do not need a key to operate. All you need to unlock your door is to enter an authorized PIN code. This door lock will save you the stress of carrying keys and the fear of misplacing your keys.
This article provides detailed answers to this popular question: "are keypad door locks safe." Continue reading to learn more.
What is Keypad Door Locks?
Keypad door locks are door locks that you do not need a key to operate. This door lock is operated by entering an access code into the keypad. It helps to make your home safer and more secure since only those with an authorized access code will be able to enter your home.
Now that you know the meaning of keypad door locks, we can start discussing the main topic – "are electronic keypad locks safe."
What are the Pros of Keypad Door Locks?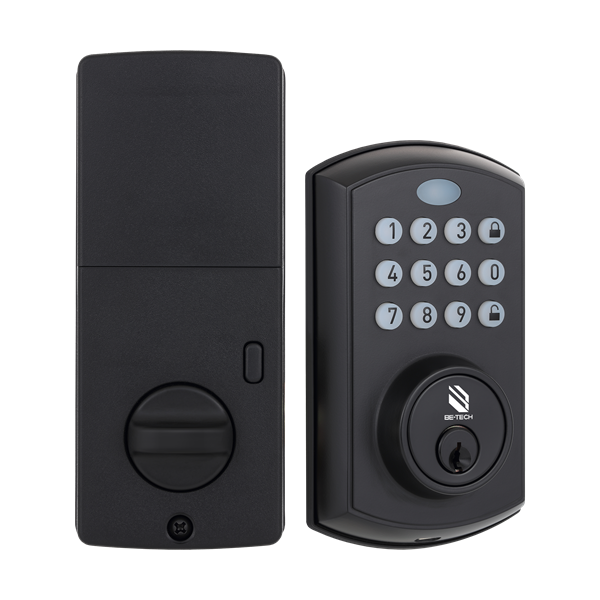 Are you still in doubt and still need to know how safe are keypad door locks? Check below to see some of its advantages:
They are more secure & convenient
Since this keypad door lock does not require the use of keys, it helps to save you the stress of carrying keys around. Now, you can handle misplaced or stolen keys.
Unlike traditional key locks, keypad door locks do not wear out quickly because they are free from constant friction caused by the regular use of the key. All you need to do to unlock your keypad door locks is enter an authorized access code.
Keypad door locks are straightforward to install, and you can fix them yourself with the help of a simple step-by-step guide. This way, you will be able to save more money.
What are the Cons of Keypad Door Locks?
Before you invest in keypad door locks, you also need to look at some of their disadvantages. Here are the disadvantages of keypad door locks:
One of the disadvantages of keypad door locks is that they are more expensive than traditional keys. Keypad door locks are costly because they are made of high-quality materials and have more features than traditional ones.
It would be best if you changed batteries periodically.
Batteries power keypad door locks. So, you must ensure that batteries are replaced periodically because you cannot operate your door lock if the battery is down.
Are Keypad Locks Safe?
Are keypad entry locks safe? This is one of the questions that many people ask about keypad locks.
Ye, keypad locks are safe because they are made of high-quality materials that cannot be easily breakthrough by intruders. Also, it is more difficult for intruders to guess your code than for them to steal your keys.
Can All Keypad Locks Be Hacked?
To further answer this popular question – "are keypad deadbolts safe?"
Yes, keypad locks connected to a wireless network that is not appropriately secured can be hacked. One main reason why you need to use a secured wireless network is that your keypad locks can be hacked if someone successfully gets into you into your Wi-Fi. This is why connecting your keypad locks to shared Wi-Fi is not advisable.
However, not all keypad locks are not connected to the internet. Therefore, hackers may need signals to hack this type of keypad lock. But this type of keypad lock can still be hacked. Intruders can bypass them using a different method.
How to Prevent Your Keypad Lock from Being Hacked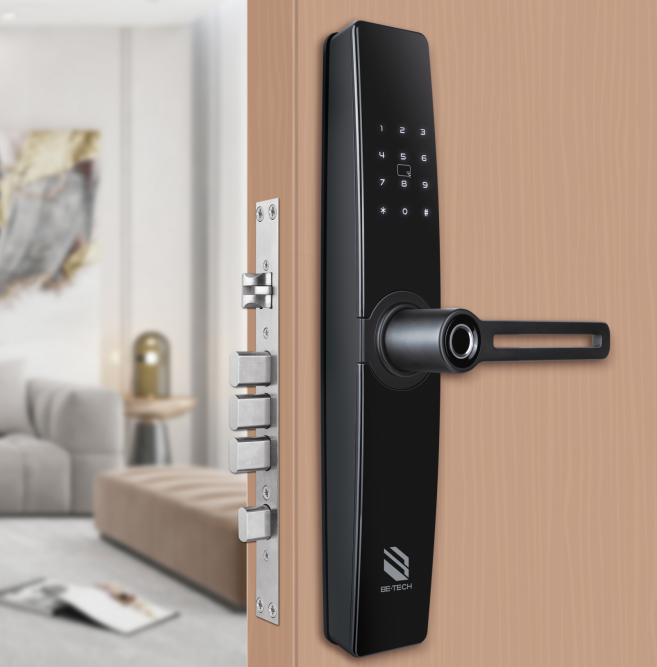 If you are worried that the keypad door lock is not very safe, there are safety measures that can help improve keypad lock security.
Use strong passwords with more than six characters with combinations of numbers, symbols, and upper-case and lower-case letters. 
It is not advisable to depend on only one layer of security since no keypad lock is 100% hack-proof. You should install an additional layer of protection like CCTV cameras, motion sensors, and door and window sensors.
Finally, regularly changing passwords helps prevent your keypad lock from being hacked.
What Happens if you Forget the Code for a Keypad Lock?
If you remember the code for a keypad lock, you will only be able to unlock your door if you call a locksmith. So, it is essential that when choosing a keypad lock, you should choose a strong password that you must remember.
Recommend High-Security Keypad Door Lock for you
Now that you have carefully read this article – "are keypad front door locks safe," you should better understand what a keypad door lock is and its various benefits. Based on your understanding of how safe are keypad locks, you can decide if this keypad door lock is the best for your home.
If you have decided to use keypad smart door locks for apartments, the next challenge you may face is finding the best one. So, we recommend these two high-security keypad door lock made by one of the leading electronic door lock manufacturersin China:
Fingerprint Door Lock – K7S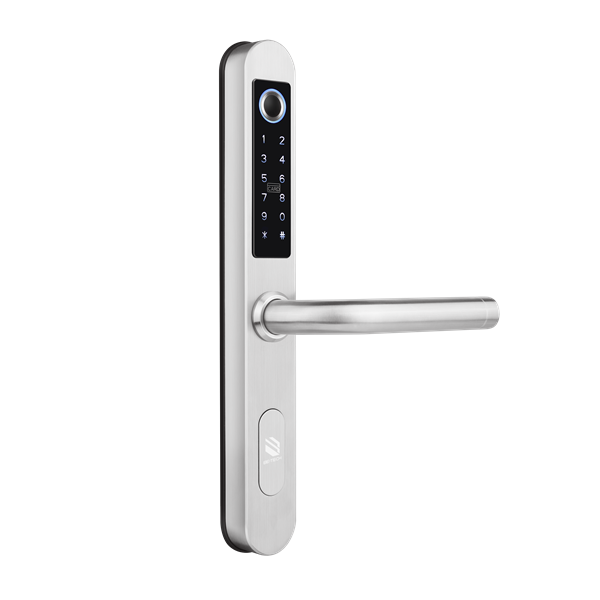 Be-Tech K7S is a fingerprint digital keypad door lock with four other access solutions for your convenience – PIN Code, Fingerprint, RF Card key, and BLE key. With the help of the low battery warning signal in this lock, you will be notified with a continuous beep sound when the battery is low, and you can easily replace it before it goes off finally.
Another fantastic feature of this keypad door lock is that it allows you to operate it remotely via your phone. This feature allows you to unlock your door from anywhere, browse the access record, and block unwanted access codes.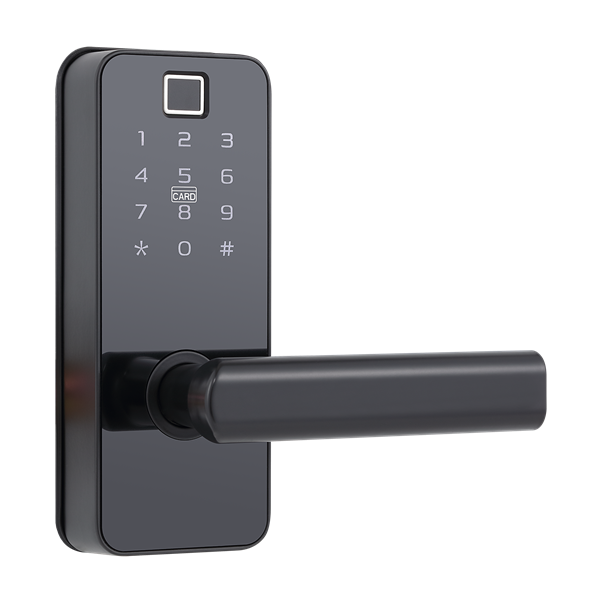 K5FMT digital keypad door lock allows you to unlock your door with PIN code, fingerprint, RFID card, mechanical key, and with your smartphone. This Be-Tech digital lock has an autolocking function that automatically locks your door after 30 secs if you forget to lock it. Depending on your choice, you can also reset the automatic locking time between 3 to 30 seconds.
You need to set up the Wi-Fi module (TUYA) to unlock your door with your smartphone. Setting up the Wi-Fi module is easier since the keypad lock comes with a Wi-Fi connecting module (TUYA) that can work with your home Wi-Fi.
Conclusion
If you are considering buying other commercial door locks for your home and office, you should buy from a reliable and licensed electronic lock factory. Be-Tech provides different types of high-quality keypad door locks that can be used in various places. Betech Keypad door lock manufacturing process adheres to notable quality standards like RoHS, BHMA, UL, CE, etc. Visit Be-Tech today to get the kinds of commercial door locks you want.