Bluetooth Door Lock has emerged as the most commonly used smart lock, especially in commercial areas. The primary working principle of these locks is Bluetooth technology wherein the two devices are paired together and cannot function independently. Thus, whenever the door is approached the Bluetooth door lock receives a signal and automatically opens the door.
These door locks have become more advanced and are quite an impressive choice for regular use.
What Is A Bluetooth Door Lock?
Bluetooth smart locks are meant to protect from a distance and are typically coupled with a smartphone. It is significant to pair the lock with the main device after being bought. The lock will only open if the button is pressed on the smartphone.
Additionally, the electronic door locks factory usually has distinctly unique features so that one can delegate operational instructions and temporary keys to other family members.
These smart home lock systems ( it is also called mobile controlled door lock systems) are a great alternative to conventional door locks and are simple to install. For them to be able to receive commands from the smartphone, they must be connected to the home Wi-Fi. It is also important to download the app, install it, and then enter a unique access code on the associated device.
The majority of Bluetooth smart locks allow making momentary virtual keys that only work at certain periods. Therefore, by creating a temporary key, one can grant entrance to them at specified times if there is a need to let a tutor or caregiver inside the home. Nowadays in electronic hotel locks BlueTooth is largely used for optimum security.
What Are The Different Types Of Bluetooth Door Lock?
In recent years, the Bluetooth hotel door lock has become very popular. They are being installed by an increasing number of owners of residential and commercial buildings in order to protect the occupants and employees. Thus various types of Bluetooth locks have evolved over the years.
Bluetooth Keypad Door Locks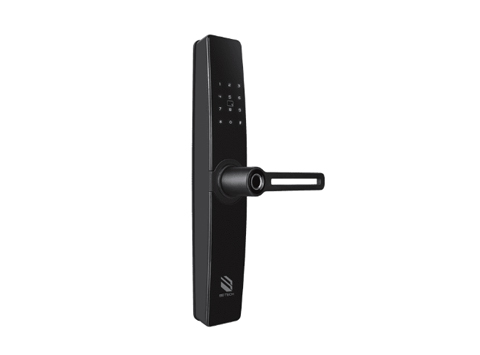 Bluetooth Keypad Door Lock using a master passcode and bluetooth are extremely popular. These locks can be found in different sizes consisting of unique features. Deadbolts with levers, knobs, or handle sets are available, as well as keypad deadbolts. It is quite easy to create passcodes and distribute them within the team or specific individuals.
Bluetooth Fingerprint Door Lock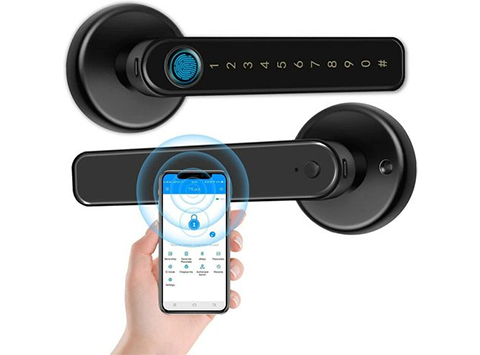 A bluetooth fingerprint door lock provides added safety to a smart door lock. This lock enables users to lock and unlock their door remotely as well as add their fingerprint to the lock for added safety. Mobile-controlled door lock system helps unlock the door when your approach near the house. The fingerprint technology prevents burglars and thieves to enter the house even if they get hold of the mobile.
Bluetooth deadbolt lock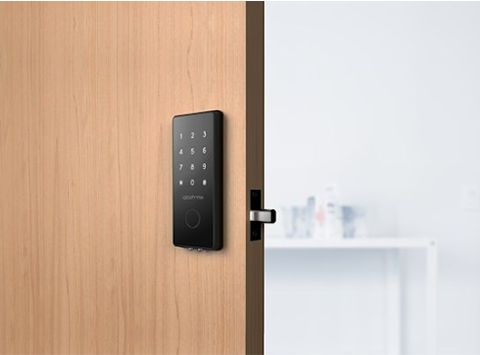 Bluetooth deadbolt lock replaces your existing inferior fingerprint mechanism and adds the traditional hardware lock with keys if you like. Use the app to manage your smart bluetooth deadblot from your smartphone or mobile device when you are within bluetooth range. Bluetooth deadbolt lock makes it safer and more convenient to Keyless entry your home. Moreover, Bluetooth deadbolt door locks are not easy to broke.
Bluetooth cabinet lock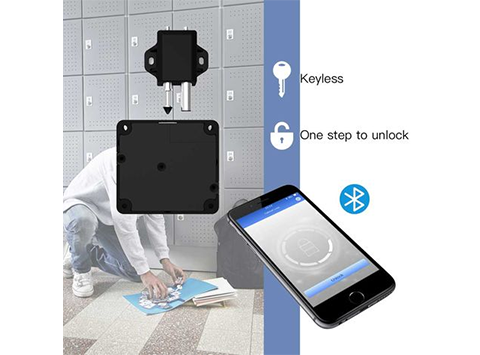 The bluetooth cabinet lock helps provide added security to safeguard valuable items inside cabinets and cupboards. This mobile operated door lock will enable users to see access history from their smartphone. It can be mounted on drawers and cabinets easily with auto-lock option. Enabling the auto-lock system ensures that the valuables inside stay secure.
Bluetooth-only Smart Locks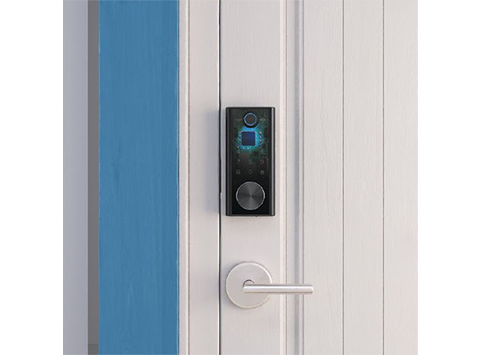 These versions lack WiFi compatibility, as opposed to Bluetooth and WiFi smart locks. Therefore, it can only be operated while an individual is close to the lock. As a result, these locks provide enhanced security and are appropriate for banks and other critical locations.
Tips For Choosing The Right Bluetooth Door Lock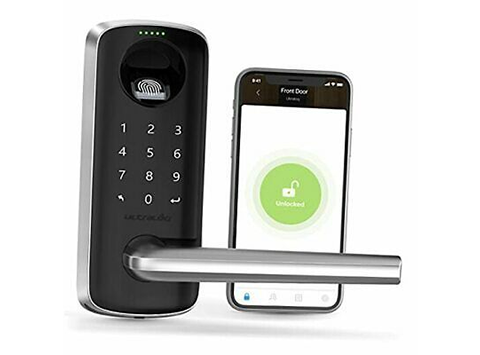 There are many different Bluetooth smart lock brands and models available in the market. Keep the following in mind when selecting a Bluetooth door lock:
Design
Although most people don't care about aesthetics, the smart lock is pretty noticeable and should blend in with the rest of the house. Many Bluetooth door locks feature stunning finishes in brass, bronze, and silver. So, if you are planning to provide Bluetooth door lock's as a part of your business products, provide a wide range that suits all your customers.
Lock style
Locks are further broken down into two subcategories: deadbolts and lever-style, in addition to the aforementioned varieties. The door-opening lever and the lock are combined in a lever-style lock, while the more popular deadbolt is made to completely replace the lock on the door.
Keypads And Keys
If a customer has invested in a lock with a keypad, this feature is crucial. This makes it simpler to switch from conventional locks to modern ones and gives the option of two different opening mechanisms.
Compatibility
Make sure the gadget is compatible with Google Assistant, Alexa, Home Kit, or another smart home device being used for the best results. It will assist in having the home lock itself when leaving.
Connectivity
All of the lock's features depend on the quality and range of connectivity that it provides especially for a mobile phone door lock. It is significant to decide whether a Wi-Fi is required and Bluetooth smart lock or one that simply supports Bluetooth. The former is more secure, whilst the latter is more practical.
Battery Life of door lock
Since smart locks are powered by batteries, examine the anticipated battery life of the different models before buying bluetooth locks.
You should also look at functions that show you how much battery life is remaining and develop an emergency power backup to prevent being cut off due to a dying lock battery. Some models come with a backup key cylinder, while other models use solar-powered batteries.
Bluetooth door lock with Keys and pendants
Even though the bluetooth technology keeps the property safe, it is better to get a lock with keys and pendants in case the phone battery dies. Bluetooth lock with keys provide added safety and prevent burglars from hacking into the smart lock system.
Make sure remote access & hands-free access
Some models provide hands-free entry, which frees users from having to manually lock and unlock the door. A geofencing gadget locks the door when the phone leaves the area and may be set to automatically unlock when it senses that the user has returned home.
Users can connect smart locks that enable Z-Wave technology to home security networks. The home network is then connected to the internet, enabling users to check on their door locks from any location.
Alert function
Look for security alert features like buzz alarms that go off when the lock has been messed with when the door is left open.
Some systems include capabilities that, when tampering causes the first alarm to sound, instantly switch to ultra-sensitive mode, enabling them to identify the return of the intruder. The alarm's ringing time can range from a few seconds to a few minutes, and you can also set auto-off options.
Customized access(other acess options)
Restricting entry to the home remotely and individually isn't the only option for handling visitors that need to enter while you're away.
Some smart locks allow for the creation of unique entry codes. It implies that users can assign one code to your kids and a separate one to the gardener or dog walker.
Based on the model you select, specific directives can be matched with specific codes. For maintenance personnel, for instance, you might create codes that only execute during specific times. Outside of these times, the code won't work. You have more control over how and who enters your home because to it.
What Are The Best Bluetooth Door Locks For Home And Commercial?
A well-known smart lock producer in China, BE-TECH offers wholesale Bluetooth door locks that make it easier to safeguard various possessions against break-ins and theft. Connectivity is the secret to both locking and unlocking the door. The door lock system will be set up as an easy-to-use Bluetooth door lock system, so there are no worries about losing the key.
BE-TECH is a pioneer in the development of wholesale digital lock. They have worked with numerous consumers for more than three decades, which has expanded their knowledge base concerning the best bluetooth door lock solution that can be suggested for each specific necessity.
The bluetooth door locks of smart lock manufacturer BE-TECH have a very high-quality control pass rate, which is always greater than 99.8%. This is because they are all made with premium materials and put through stringent inspection procedures. Additionally, the house smart locks and the mobile phone door lock are made in accordance with legal requirements set forth by respected organizations like CE, UL, KC, MS, AS, and BHMS.
Alternatives To Bluetooth Door Lock
Although Bluetooth door locks are safe and offer top-notch security it is best to look at some alternatives before deciding on choosing one. Since they are not always affordable and are a mobile-operated door lock system or simply not convenient for a particular household or firm.
Electronic Keypad Door Lock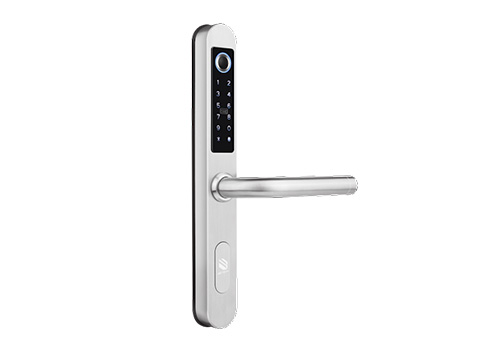 When it comes to electronic locks, there are primarily two types of keypad locks. Individual locks and locks that are part of a bigger security system While locks that are a part of a larger system often draw their power from a different location within the building, individual locks have all of the hardware and controls of the lock contained in a single unit.
The actual lock mechanism requires a modest electrical current to release the lock bolt, regardless of whether the electronic lock is a standalone device or a component of a security system. When the right code is inserted into the keypad, the current is produced.
Each electronic keypad lock can have a different keypad. While some have buttons with numbers and letters labeled, others have up to a full 12-button keypad resembling those on telephones. The user must input the lock codes in the proper order. The codes are normally four or six digits long. When the code is entered successfully, the lock will be disengaged by a tone or sound. After multiple failed attempts at entering the code, a good lock provides a time delay.
Keypad locks allow users to replace the codes used to unlock them with new ones of their choosing for improved security. In general, it is recommended to update codes frequently since they add an extra layer of protection in the event that a previous code has been figured out by someone else. Whether the lock is a standalone unit or a component of a larger security system will affect the mechanism through which the code is updated. Normally, there are no limitations on how often the codes can be updated.
Having a power supply accessible is crucial because keypad locks need the power to function. Standard batteries are frequently used as the primary power source for standalone locks. To guarantee optimal performance, these batteries can be routinely changed. Although some of these locks may use a battery as a backup power source, locks that are a component of bigger security often draw power from the security system itself. Most electronic keypad locks are built in such a way that turning off their power source does not unlock them; without electricity, the locks stay locked.
Biometric Door Lock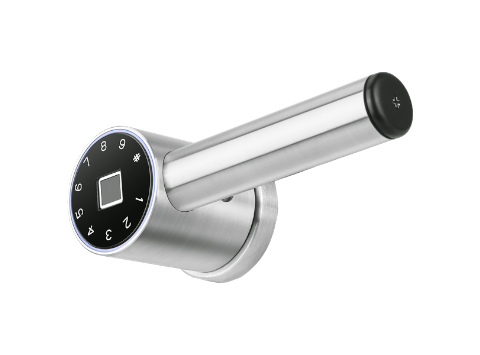 Biometric door locks save the fingerprints of everyone with permission to unlock the door using a thermal or optical scanner. There is a need to enter a PIN in order to unlock the door when the scanner confirms that there is an authorized user. Since there is no need to keep track of a key, these locks are more intended to offer convenience than enhanced security. Smart locks do, however, provide a fail-safe key in case the energy or batteries that power the lock malfunction.
Any biometric lock's level of security is based on the caliber of its hardware and software. A biometric lock doesn't provide any more protection than a conventional lock if it is simple to physically bypass it. Additionally, if a digital lock's software has a flaw, hackers could be able to use that flaw to unlock the door pretending to be another person. Furthermore, anyone possessing the physical key to a smart lock can enter the premises in the event that the lock's power supply is interrupted.
Finally, the majority of burglars do not access homes through the front entrance. They search for unlocked windows or back doors that they can pry open. Biometric locks are convenient since they can allow various people to open the door, such as a friend or dog sitter.
RFID key card lock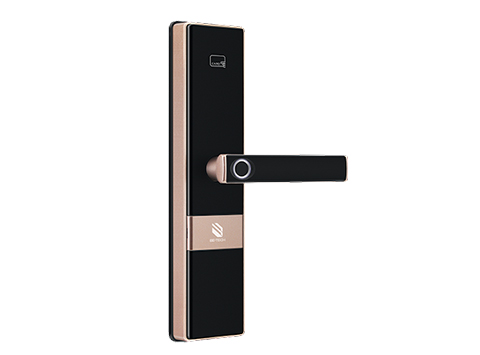 The term "RFID" stands for radio frequency identification. This is a non-contact technique in which RFID tags or digital data are automatically recognized by electromagnetic fields in a reader. The key (often in the form of a card or fob) is the tag in the case of an RFID card door lock. RFID key cards have a smart chip inserted inside the plastic that transmits a signal to the card reader at a preset frequency.
The door will normally have a reader attached to it that reads the data on the card and unlocks the door when the card is placed sufficiently close to the reader. The door can be opened after the lock has been disengaged, and it will lock on its own when it is closed again.
This lock's characteristics make it a fantastic option for access control in many different fields and applications. They can be used to grant members access to places like fitness centers, schools, and medical facilities. The locks can be used to secure enclosures like cabinets, lockers, and storage containers. Since RFID key cards are far more difficult to duplicate than conventional keys, they provide security against unauthorized users.
For instance, if a former employee had an extra key made, they might enter the building without permission after returning their original key. To prevent an unauthorized person from entering a facility or gaining access to a storage locker, key cards can also be cancelled.
For emergency access, some RFID electronic door locks include a steel override key. Now there are even options for RFID lock with Bluetooth in the market that can choose from.
Electronic Deadbolt Lock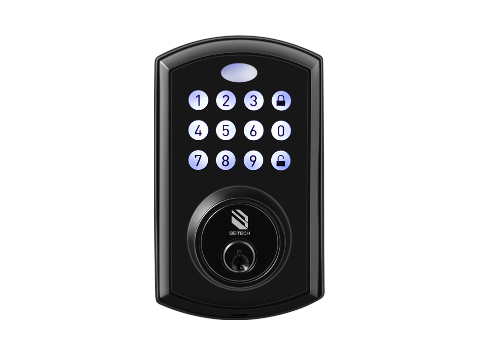 New and upgraded electric deadbolt door locks are a great method to secure the property. It will be able to remotely lock and unlock the doors, as well as check to see if they are locked and if they have electronic door locks installed. To open them, use a key code, the mobile phone, and if it is a smartphone door lock use the mobile app, or a key fob.
Any type of door lock requires some sort of key to open it. However, keys aren't always practical because one has to carry them (not ideal for kids who are prone to lose things), use hands (difficult if anything has to be brought inside), and take time (not good if the weather is poor or live in a dangerous area). The lock system utilizes a latch and a bolt, just like a conventional lock. The lock cylinder is retained in place while the key rotates the tumblers, moving the lock a predetermined distance that opens the door. There are alternative ways to do this, but they frequently require considerable skill and time.
Electronic door locks use actuators to move the lock's bolt into position so the door may open. There is only a need to press the actuator's button for the door to open.
Blogs you may be interested in: