Securing your home is a top priority for every homeowner. One essential component of home security is the lock on your front door. Deadbolt locks have long been trusted for their strength and reliability in protecting homes from unauthorized access. With advancements in technology, deadbolt locks have evolved to become smarter and more convenient. Keep reading this post and delve into the world of smart deadbolt locks.
What Are The Deadbolt Locks?
A deadbolt lock is a type of locking mechanism that provides an additional layer of security for exterior doors. Unlike spring bolt locks, deadbolts offer superior resistance to forced entry. They are made of a solid metal bolt extending into the door jamb or strike plate, making it impossible to kick or pry open the door.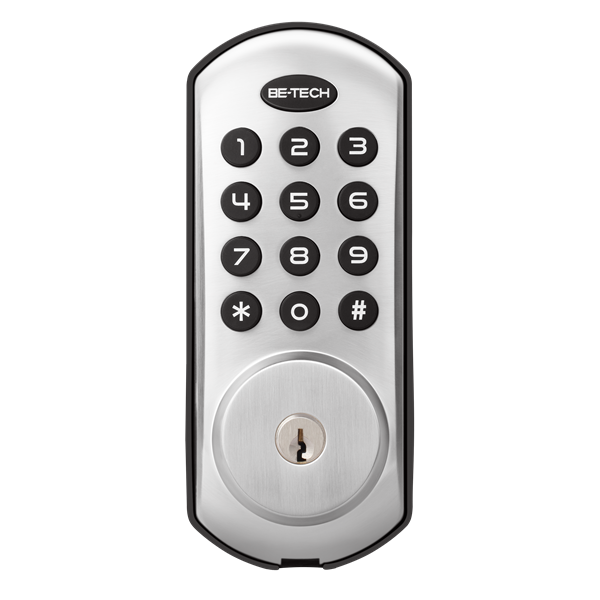 The Benefits Of Be-Tech Deadbolt Locks
Be-Tech is a premier deadbolt lock supplier in China with 30 years of brand history. We have a professional R&D team and are committed to producing high-quality deadbolt locks suitable for all kinds of people. Here are some benefits of Be-Tech deadbolt locks:
Various Ways to Access
Most Be-Tech deadbolt locks have various ways to access including smartphone, PIN codes, fingerprints, and mechanical keys like Be-Tech K3S. You can easily access it in various ways.
Enhanced Security
One of the primary reasons homeowners choose deadbolt locks is their enhanced security capabilities. The sturdy construction and extended bolt length make it challenging for intruders to break in.
Besides, Be-Tech deadlock also comes with an automatic locking function. When you enable the feature, the door lock will automatically lock after 30 seconds. Of course, you can also set the automatic lock time to 3 to 30 seconds according to your needs. Therefore, even if you are in a hurry to go out, you don't have to worry about forgetting to lock it.
Convenience
When friends and guests come to your home, you can not only share the valid code with them but also unlock it remotely. They can be revoked when necessary. As a result, there is no need to be concerned about keys being lost, stolen, or copied.
You can even view the locked history including a list of users, assigned codes, and the time of each entry. Receive real-time alerts when outsiders visit your house.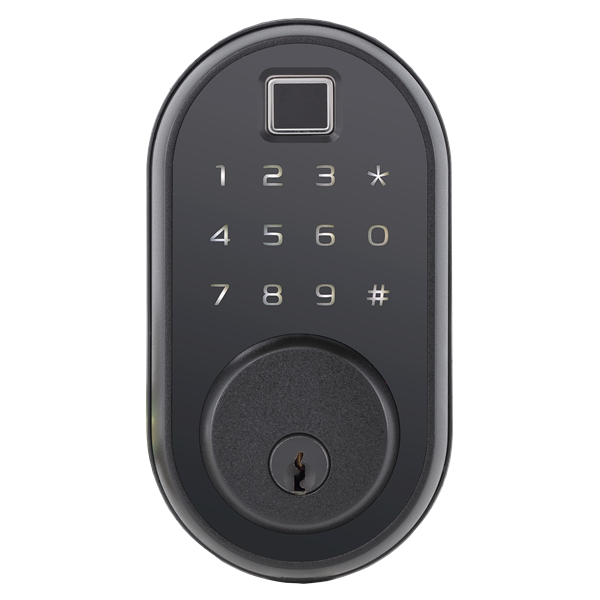 How Smart Deadbolt Locks Work?
Be-Tech Smart deadbolt locks incorporate innovative technology to provide advanced functionality and convenience. Here is how the smart deadbolt lock works:
Wireless Connectivity
Smart deadbolt locks connect to your home's Wi-Fi network and may be controlled with your smartphone or other smart devices. This wireless connectivity ensures that you can manage and monitor your lock from anywhere, providing you with convenience and peace of mind.
Keyless Entry
One of the standout features of smart deadbolt locks is keyless entry. Instead of relying on physical keys, you can use alternative methods such as PIN codes, and fingerprints to unlock your door. This eliminates the hassle of carrying or losing keys and enhances the overall convenience of accessing your home. However, the Be-Tech deadbolt lock will offer a mechanical key, you can also be unlocked with it for emergencies.
Remote Access
Smart deadbolt locks enable you to grant access to your home remotely. Whether you need to let in a family member, receive a package, or allow a service provider inside, you can do so from anywhere with an internet connection. This feature enhances the versatility and control of your home security.
Installation Easy
Installing a smart deadbolt lock is typically straightforward and can be done by following our instructions. It usually involves replacing your existing deadbolt lock with the smart lock mechanism and ensuring compatibility with your door and existing home security systems. Some Be-Tech deadbolt locks can even plug into a smart home at the same time.
Why Choose Be-Tech Deadbolt Locks?
There are many deadbolt lock suppliers in the market and here are some important reasons to choose us:
Long brand history
We are one of the famous door lock manufacturers in China with over 30 years of brand history, and we are also the world's leading supplier of smart door control integrated solutions. At the beginning of the 20th century, Be-Tech was rated as a high-tech enterprise in China and began to cooperate with the largest furniture manufacturer in Italy. In 2010, Be-Tech became the best supplier of electronic locks in the hotel industry in China and became a member of the Asia Pacific Hotel Association would recommend the brand.
Independent research and development
We have a professional R&D team and have obtained many patents. We develop each smart lock independently and constantly update and iterate products according to market trends and user needs. The quality control requirements are very high, the number of test equipment is in the leading position in the industry, the test content is comprehensive, and the test requirements are much higher than the standards of China's smart lock industry.
Production and transportation
In order to better meet the needs of customers, we will send samples to customers for checking and adjusting according to the final needs before mass production. In addition, we have a strong production line, whether it is a large-scale or a small-scale order, it can be completed within the required delivery time. We work with trusted logistics companies in the industry to offer a variety of shipping methods.
Conclusion
If you are looking for a trusted smart lock factory, look no further than Be-Tech. We can provide the best items on time and throughout delivery regardless of whether you request large or little amounts. Choose our smart lock to make your door smart and safe!