In the ever-evolving landscape of technology, security has taken center stage as a paramount concern for individuals, businesses, and organizations alike. Fingerprint door locks are progressively replacing traditional means of protecting properties, such as physical keys and mechanical locks. In this article, we will delve into the world of fingerprint door locks.
The Basics Of Fingerprint Door Locks
Fingerprint door locks, often referred to as biometric door locks, utilize a person's unique fingerprint to grant access to a secured area. These locks are designed to enhance security by mitigating the risks associated with traditional methods of entry, such as lost keys or forgotten passwords. They are frequently utilized in residential, commercial, and industrial situations where access control is critical.
The mechanism behind fingerprint door locks involves the use of advanced sensors to scan and analyze a person's fingerprint. This scan is then compared to a pre-stored database of authorized fingerprints. If the scanned fingerprint matches an approved print, the lock grants access. Modern fingerprint door locks frequently include PIN codes, RFID cards, and remote access controls, offering numerous levels of protection.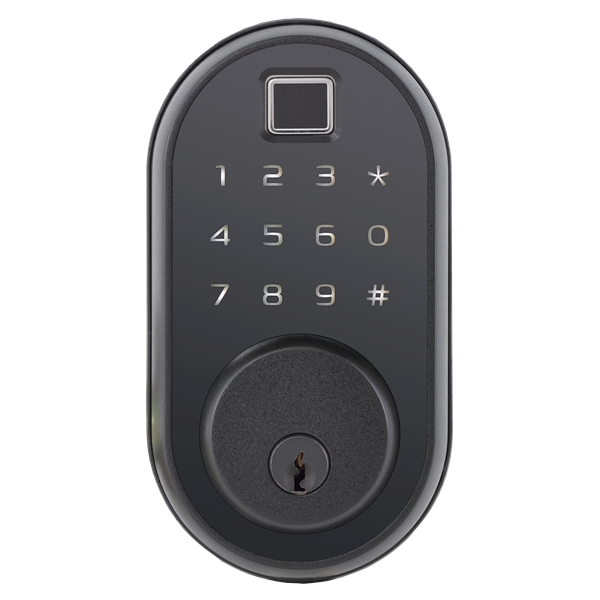 Key Features Of Fingerprint Door Locks
Fingerprint door locks provide a seamless combination of protection and convenience, altering our approach to protecting our spaces. Here are some key features of fingerprint door locks:
Biometric Accuracy
The core of the fingerprint door lock lies in its excellent biometric accuracy. This feature enables the lock to analyze complex patterns unique to an individual's fingerprint. Since every fingerprint is unique, this method of authentication provides an unrivaled level of security. By relying on biometric data, fingerprint door locks significantly reduce the risk of unauthorized access over traditional lock and key systems.
Furthermore, several manufacturers, such as Be-Tech, employ durable materials to construct their locks, which also include real-time alerts. Get real-time alerts when someone breaks into your home.
Multi-User Function
Modern fingerprint door locks are designed with multi-user functionality in mind. These locks can store and manage a diverse database of authorized fingerprints, accommodating various individuals who require access.  The multi-user functionality guarantees that all authorized users may experience the benefits of biometric access control, whether you're controlling access for a family, a team of employees, or tenants in a building.
Easy View Access Logs
The addition of audit trails and access logs transforms fingerprint door locks into comprehensive security tools. These logs record each instance of user access, detailing the code assigned to each user and the time of each entry. This function not only improves security but also tracks access activity properly.
Various Access Methods
Recognizing the importance of contingency plans, fingerprint door locks offer backup access methods. Backup solutions such as cellphones, PIN passwords, RFID cards, or mechanical keys assure continued access when fingerprint authentication is momentarily unavailable due to circumstances such as an injured finger or a sensor malfunction. This protection prevents users from being locked out in the case of an emergency.
Remote Access Control
The fingerprint door lock also has the function of remote access, which further enhances its convenience factor. Authorized users can provide remote guest access via a linked mobile app or online interface. This feature is especially handy when you need to give someone access while you're out and about. Unlock your door whenever and wherever you choose, and never leave people waiting outside your door again.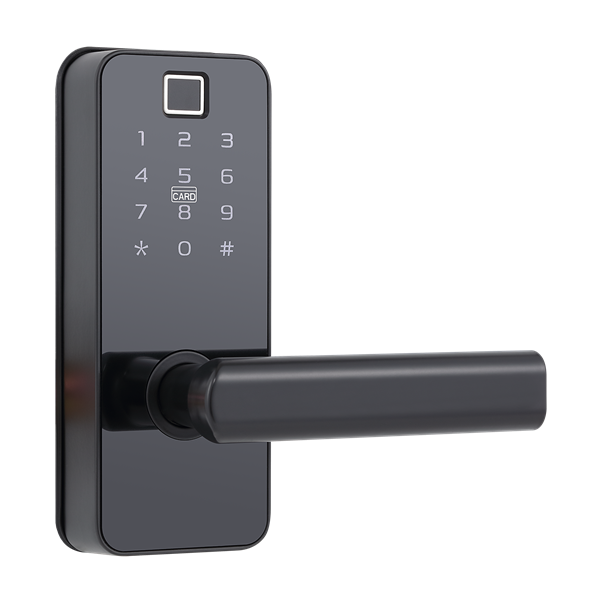 Top 3 Fingerprint Door Locks In Be-Tech
After reading the features of fingerprint locks above, are you seeking a reliable fingerprint lock supplier? Be-Tech is an excellent option for you. We have a large selection of high-quality fingerprint locks. Here are three of the most popular:
Be-Tech Smart Deadbolt-K3S
The K3S is a smart door lock with a deadbolt that is one of Be-Tech's best-selling door locks. It can be unlocked not only with fingerprints, but also with smartphones, PIN codes, and mechanical keys. Furthermore, its operational temperature range is -35°C to 55°C, allowing it to adapt to harsh conditions. When you forget to replace the battery, the lock can be powered by a backup power source, which can ensure safety. When the auto-lock function is enabled, the door lock will automatically lock after four seconds by default. You can also set it between 3 and 30 seconds according to your needs.
Fingerprint Digital Door Lock -K5FMT
Compared with K3S, K5FMT can also be unlocked by an RFID card, with five unlocking methods. Therefore, it has become a smart door lock that many homeowners will choose. Furthermore, whether it's a password, an RFID card, or a fingerprint, 99 groups may be configured to enable multi-user operation. This digital door lock is made of strong aluminum alloy and is long-lasting. At the same time, the door lock has a mute feature, and the buzzer may be switched on or off as needed.
Touchpad Digital Door Lock -K6FMT
The biggest difference between K6FMT and K5FMT is their size. The front body of the K5FMT fingerprint lock measures 167.5mm*67.5mm*70mm, while the back body is 167.5mm*67.5mm*66.5mm. The K6FMT digital door lock has a front body size of 259mm*66.5mm*68mm and a back body size of 259mm*66.5mm*65mm. So you can choose the right door lock according to the door size of your home. The indoor electronic double lock switch is found on both the K6FMT and the K5FMT. Only the master code may open the interior electronic double lock switch when it is enabled. This feature improves security to a certain extent.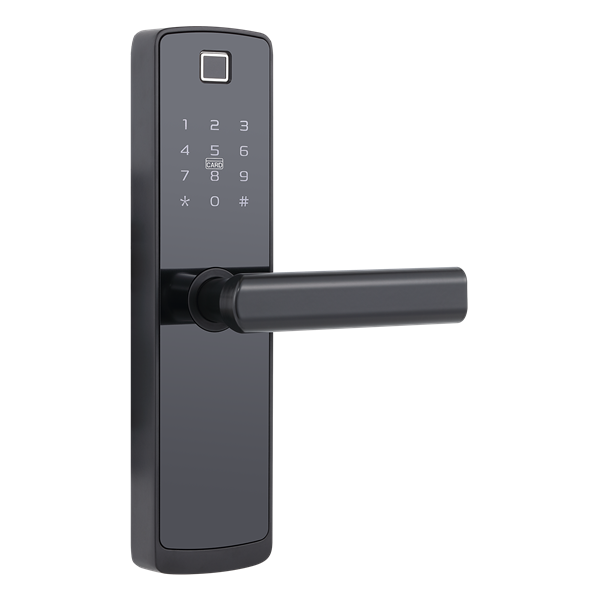 Conclusion
Fingerprint door locks represent a significant advancement in security technology, offering a combination of robust protection and user convenience.  Fingerprint door locks are unquestionably a notable innovation in the continued search for security and convenience, whether in residential, business, or industrial settings.
As a leading fingerprint door lock factory, Be-Tech offers a wide range of fingerprint door locks. Please feel free to contact us for further information about our top-quality electronic door locks!