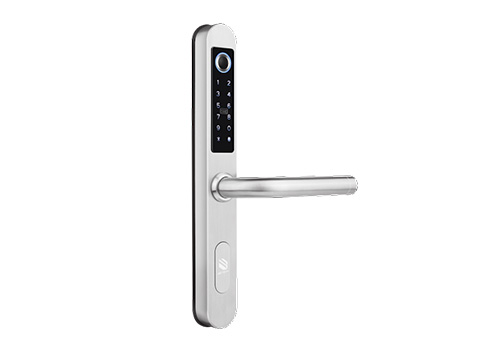 Bluetooth door locks are great devices that can be operated without an online connection. Such Bluetooth devices can only be used when a person's phone is close to the lock because it is a short-range wireless protocol (often between 20 and 30 feet), adding to the security. Although there are ways to increase the range, Bluetooth hubs, and other smart device gateways don't exactly have Wi-Fi smart locks' range.
A Bluetooth door lock doesn't support remote control by itself when a person is not home. However, when used in conjunction with a smart home hub, some bluetooth smart locks from digital lock company BE-TECH, can be operated remotely.
Types Of Bluetooth Locks For Home And Hotel
In recent years, Bluetooth door locks have become very popular. Make sure to familiarize yourself with the many types of smart locks in the wholesale digital lock market before investing in the same for your business.
Bluetooth Cabinet Lock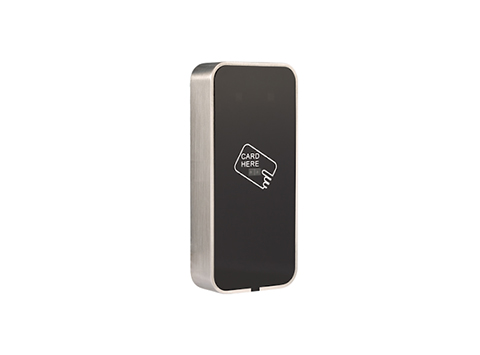 When an individual is within the Bluetooth range of the lock, the majority of Bluetooth smart locks can be operated via a mobile app. The software allows seeing the history of the lock from your phone and share access with other users. For the protection of the possessions, one can also turn on the auto-lock option.
Medicine, tools, paperwork, and other items are all kept safe and secure by a Bluetooth smart cabinet lock. It attaches within the majority of cabinets and drawers, out of sight. Within Bluetooth cabinet lock range, monitoring, locking, and unlocking are all possible. The emergency escape button with LED found on the majority of Bluetooth smart locks keeps kids from being locked within cabinets.
Bluetooth Door Lock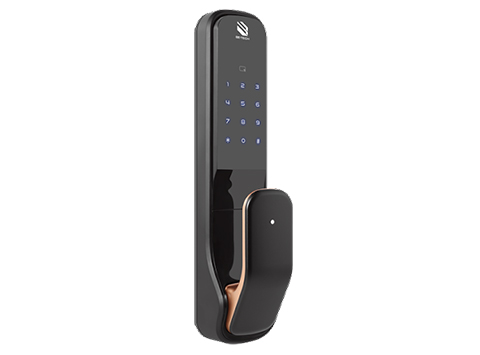 The Bluetooth door lock is simple to operate and may be conveniently utilized even in low positions. Bluetooth door locks allow unlocking the lock whenever you want even if the mechanical key is not available.
To achieve high quality without losing the key and to make it simple and easy to use, the mobile Bluetooth door lock uses semiconductor technology. Such devices also support card unlocking through Bluetooth and lock. The device is excellent for commercial purposes and can be used with other locks as well.
To make living more convenient, the lock makes use of semiconductor technology. One can use a lock when someone is not around.
Bluetooth Deadbolt lock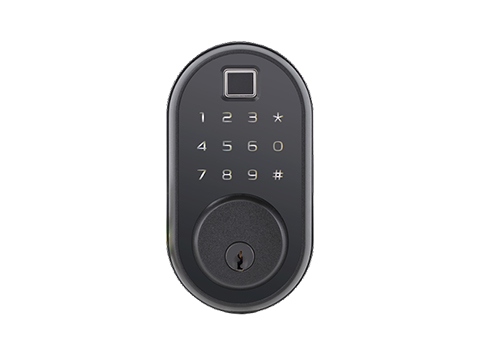 Bluetooth Deadbolt is a form of smart lock for home that uses the technology of Bluetooth to let someone lock the door from the comfort of your office. The lock is connected to the users' phones via Bluetooth so that they can lock and unlock their doors from a distance. The lock is also equipped with other technology such as motion sensors and alarms, making it a versatile lock that can be used in a variety of ways.
RFID Lock with Bluetooth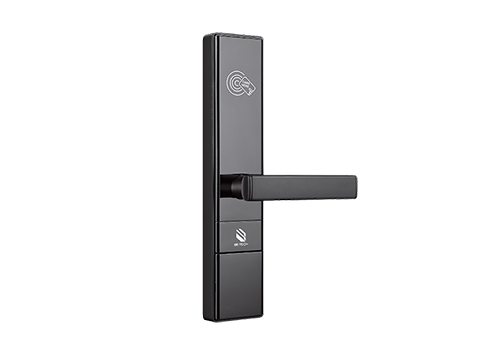 RFID Lock with Bluetooth is a brand new lock that uses Bluetooth to allow users to lock their doors without needing a key. The lock is compatible with any standard lock so that individuals can use it on their front door, back door, or wherever they need to lock up their stuff.
Unlike other locks, which require a separate lock and key, an RFID Lock is a lock and key in one, which allows one to lock your door without having to carry around a key. The lock has a built-in chip that authenticates the individual's access and works with any standard locks, so there's no need to buy new locks or upgrade the current locks from the electronic door locks factory.
Bluetooth Keypad Door Lock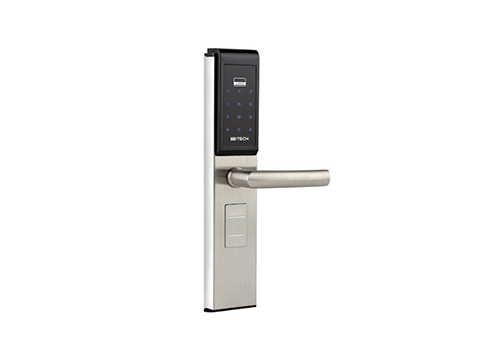 These locks use a master passcode and are extremely popular. Deadbolts with levers, knobs or handle sets are available, as well as keypad deadbolts. Users can also make various passcodes to distribute to other household members.
Garage Door Locks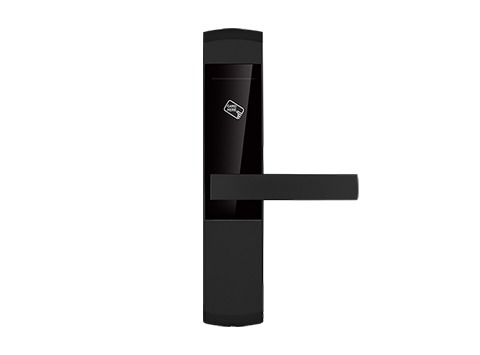 These have been specifically designed to keep garages safe. These can operate directly on your mobile device or through one of the numerous subcategories of apps. A Z-wave hub can also be used to connect them. The majority of these locks function by alerting individuals anytime their garage door opens.
Wifi Smart Locks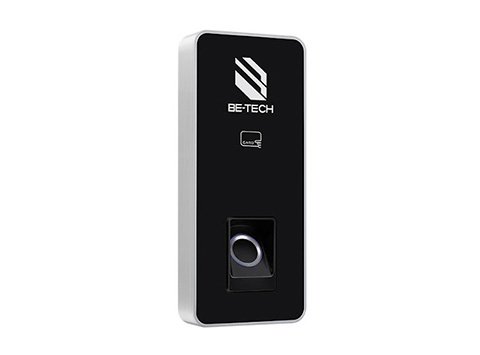 These are incredibly efficient and well-liked. They have WiFi connectivity, which enables quick lock and smart home hub or other app repairs. Once connected, individuals can remotely open and close the doors using these locks.
Not only that, but they can also quickly obtain a log of the activities and track the opening and closing of doors. Additionally, buyers can create individual e-keys and distribute them to close relatives, trustworthy neighbors, and other visitors.
For those who stay in residential buildings or work from offices in commercial buildings, the finest Bluetooth smart lock is appropriate. These locks make locking and unlocking the door simpler and contribute to the safety of the persons and items inside the rooms. A smart lock will also assist in giving pet riders or caregivers fixed keys that can only be used during certain hours if they need to visit the office at particular times.
The benefits of the mobile phone door lock include the ability to operate the door remotely and get more comfort and relaxation. Additionally, they guarantee that everyone in the workplace is well-protected.
How Does The Bluetooth Door Lock Work?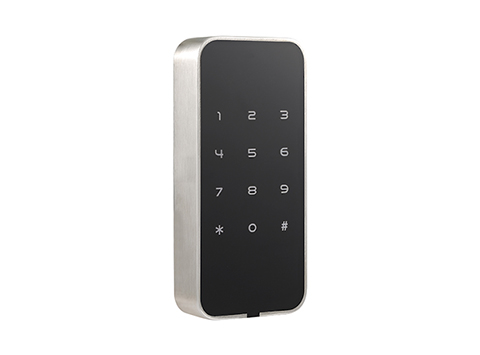 Bluetooth is a mobile controlled door lock system that allows devices to exchange data. Most commonly, it is used in smartphones and other mobile devices to connect to headphones and other accessories. Most recently, it has been used in locks to connect locks to mobile devices and provide keyless entry. But what is Bluetooth lock, and how does it work?
Bluetooth smart door locks are meant to protect you from a distance and are typically coupled with a smartphone. After making a lock purchase, you must couple it with the main device. The only way to unlock the lock is to press a button on your smartphone. Other family members can also receive temporary keys and operational instructions.
These mobile operated door locks are a great alternative to conventional door locks and are simple to install. For them to be able to receive commands from your smartphone, they must be connected to your home Wi-Fi. One must download the app, install it, and then enter a unique access code on your associated device.
Individuals can build temporary virtual keys that are only functional during certain hours for the majority of Bluetooth smart locks. Therefore, by creating a temporary key, you can grant entrance to them at specified times if you need to let somebody inside your building.
The lack of network access control is the primary weakness of Bluetooth transmissions over ad hoc networks; however, this problem is eliminated by authentication techniques that ensure that only authorized 'nodes' can inject traffic into a network.
Features Of Bluetooth Door Lock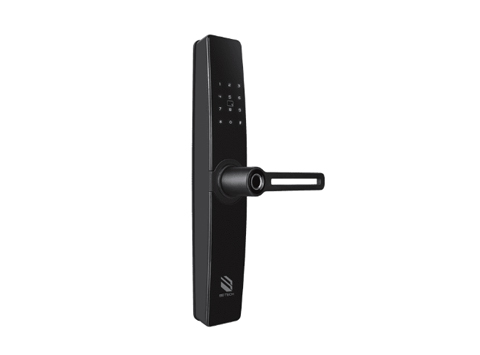 Completely Wireless Near the Doors
In contrast to accessing control readers, Bluetooth door locks are entirely wireless. As a result, much less equipment is needed leading to lesser disruptions. You may easily deploy these locks throughout your facility without running wires through the walls if you have the controller hub in an IT closet.
This creates the potential for any facility or workspace management app aiming to increase usage and engagement since users will have to swipe inside the app to unlock. By compelling users to open doors using their app, the app will no longer be a possibility but rather a daily necessity.
Easy Member Management And Monitoring
With Bluetooth mobile solutions and access cards, smart door locks provide more control over monitoring, determining who has access, and determining how access is allowed and withdrawn. They have this benefit in common with contemporary access control readers.
These locks have real-time communication and feedback thanks to their wireless connectivity and nature. This includes the ability to rapidly grant or revoke access and monitor real-time activity logs, among other advantages. Businesses with a lot of inbound and outbound traffic undoubtedly profit from this. Such features can simply increase security and streamline regular operations.
Booking of Meeting Rooms
Arranging a meeting room is not an easy task, especially if someone works in a larger location or a communal area (like a coworking space). Conflicts unavoidably result from people using the same area without making reservations or staying longer than allowed.
Even if someone utilizes specialized software, people often prefer to disregard it or believe that it is the exception rather than the rule.
Such kind of problem can be avoided if you use smart door locks. Given that there are no wires at all, installation is incredibly simple. Individuals can then use software integrations with access control to make sure that only the employees or workers who have actually reserved the space are granted access.
Reminder App
Individuals receive a battery replacement reminder via Smart Lock or an app. Smart Locks will alarm when the keyless smart lock battery is low, or one can check the battery level in the app. The keyless door locks can be temporarily charged with a 9V battery.
Access Control for Everyone
When it comes to technologies that concern a company's office and their information, security and convenience need to be carefully considered while maintaining a balance. Manufacturers and developers of smart locks have studied ways to offer both, thereby bringing the highest levels of reliable security.
These devices also provide one-off key access with restrictions to let visiting members access the building with just users' allowance. Users can give permission for a few days, a few hours, or a few minutes, then cancel it whenever necessary.
One can give temporary codes to visitors, housekeepers, employees, and guests. As a result, no one has to stress over misplaced, stolen or duplicated keys again.
Where To Find A Reliable Bluetooth Door Lock Manufacturer?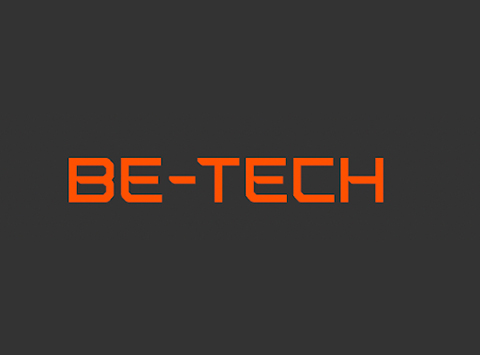 When it comes to buying reliable door locks, BE TECH can be the best choice. It not only provides a high-quality security lock but also a variety of convenient features such as hassle-free access, efficient program authentication, and many more. It is a well-known smart lock manufacturer that is popular for advanced key cards and door lock production.
Furthermore, each product designed or created meets the standard requirement and is convenient to use. Be it in the hospitality industry, industrial or residential, BE-TECH is a one-stop solution for all.
FAQs
How secure are Bluetooth door locks?
Bluetooth smart locks are an automated version of a standard lock, according to their design. The type of interaction required with smart locks is different from standard locks, which is what sets them apart.
While Bluetooth locks provide easy access and may be secured from anywhere, they are pretty similar to traditional locks in terms of security if you neglect to lock up. They are just as secure as conventional locks because the majority of smart locks work with a conventional deadbolt.
How to install smart locks?
In order to install a smart lock, one must first remove the current deadbolt and thumb latch, then fasten the mounting plate and adapter, and so on. Most smart locks do not require expert installation, so individuals can install them without any hustle. However, the procedure is somewhat challenging and can call for equipment.
Conclusion
Without a question, Bluetooth technology will play a role in determining the direction of residential or commercial security in the future. Bluetooth locks are a widely used security mechanism on smartphones, tablets, feature phones, and computers.
Because they use physical locks to secure the device, they are highly secure and incapable of being remotely unlocked or bypassed, making them an effective deterrent against theft. Contact Betech for all your bulk order needs, and OEM/ODM services.
Blogs you may be interested in: