Physical keys will soon become obsolete, believe it or not. Put traditional locks and keys out of business and make room for the best new convenience: smart locks. With a smart lock, residents can open their apartment door without needing metal keys by entering a PIN or using their smartphone. Rely only on the best digital door lock factory for all kinds of smart locks for apartment buildings. 
But it's crucial to conduct research and decide on the best smart lock models that will be a success in apartment complexes. For more information about the top smart door locks for apartment buildings, continue reading.
What is The Smart Lock for An Apartment?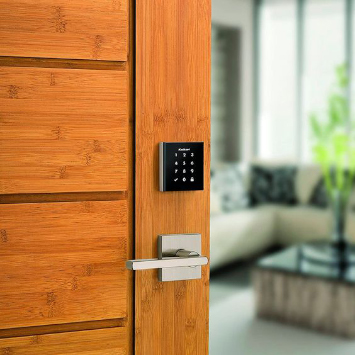 A smart lock can be keyless or have the option to utilize a mechanical key, and it can operate through WiFi or Bluetooth. A resident may use voice commands or an app to open smart locks for apartment buildings. They frequently have keypads that can be tapped to enter preset codes. Many best apartment door locks have a function called remote access that enables customers to lock and unlock the doors from any location.
Types of Best Locks for Apartment Doors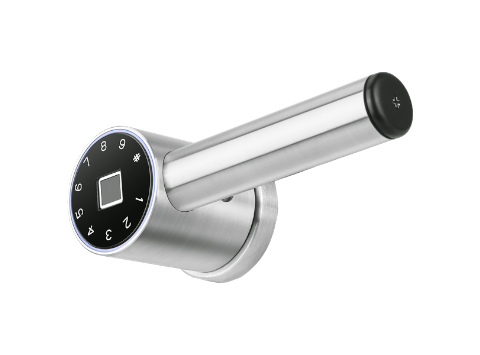 Perhaps the most typical lock one can find on a property is a doorknob lock, especially on inside doors like bathrooms and bedrooms. The most popular form of door lock on the market and the primary security measure for the majority of doors are knob locks. Instead of being within the door, the lock cylinder is inside the knob. Because knob locks are easy to pick with a hammer or tool, they shouldn't be used on outside doors.
Key-operated Security Bolts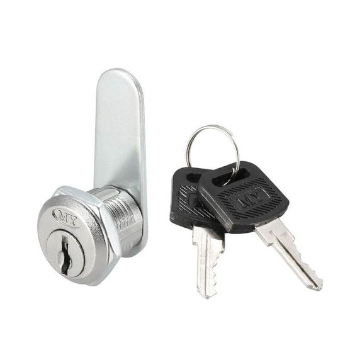 File cabinets, mailboxes, lockers, and low-security bank deposit boxes frequently include cam locks. The cam lock is a condensed version of other locks that are locked and unlocked by turning a cam with a key. Cam locks can be flat or tubular, and the same-shaped keys are required to operate both types of locks.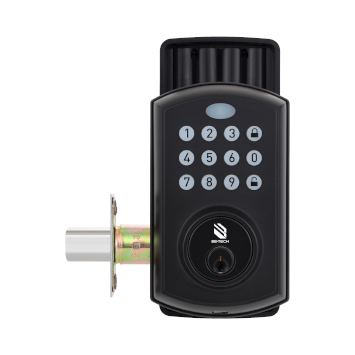 Electronic deadbolts offer even more practical protection against break-ins and burglaries, they are
one of the best apartment door locks. They have lock bolts that operate without the use of a spring when a knob or key is turned. They are less vulnerable to a knife or hand tool because of their distinctive locking mechanism, which is better able to withstand physical assaults, hammering, and boring.
Single, vertical, and double deadbolt locks are the three most common types of locks for apartments. The simplest deadbolts are those that have a single cylinder and may be unlocked with a key from one side. 
Two-cylinder deadbolts can be unlocked with a key from either side.
Vertical deadbolts function similarly to single and double deadbolts by sliding the lock vertically as opposed to horizontally. When the apartment door is forced open with a tool like a crowbar, this position is less susceptible to being forced into.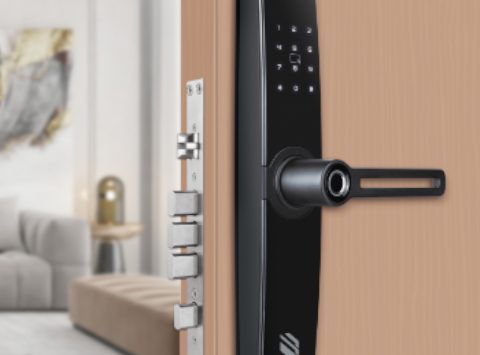 Smart mortise locks for apartment doors, which come in light-duty and heavy-duty types, are strong locks used on exterior doors. They are closer to a lockset than a lock because they have a mechanism within.
Compared to cylinder locks alone, these apt door locks, which may also incorporate knobs or levers, provide higher security. They employ threaded mortise components that have been put into the door. The locking mechanism is made by installing the box lock in a deep mortise on the edge of the door and fastening it with a set screw and a cam. Smart mortise locks are also thought as the best security locks for apartment door.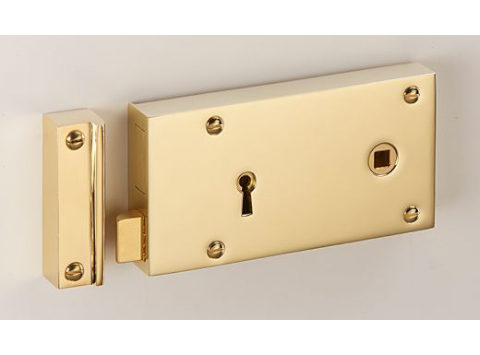 A rim lock is a locking mechanism that is attached to a door's surface. In the UK and Ireland, it is the most traditional kind of best lock for apartment door. It has a simple construction with just one lever and a sliding bolt. They are not utilized in situations that demand extreme security. 
Types of Best Apartment Lock Connectivity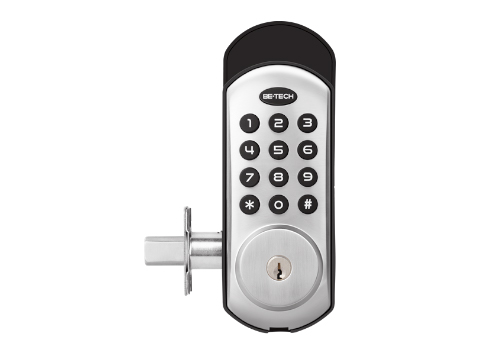 Currently, the most popular connectivity for smart locks for apartment buildings is Bluetooth. There is no hub required to connect these locks because they connect straight to the user's smartphone. Some intriguing features are made available by Bluetooth, such as the ability for the lock to detect the Bluetooth device when a person is in range and automatically unlock the door when the resident gets home. The drawback of this link is that one can't manage the lock after the person leaves its range.
Many manufacturers of smart locks also offer Wi-Fi as a connecting method for their products. So long as the customer can maintain an internet connection, Wi-Fi connectivity enables remote control of the device from any location. They can allow someone to use a smartphone to enter the home even if the person is at work. WIFI door locks now have become one of the best locks for apartment doors.
However, Wi-Fi locks frequently require a change of batteries every month or so because they frequently consume batteries much more quickly than Bluetooth-enabled locks.
Z-Wave locks, as one of apartment smart locks, must be connected to a hub before a person can use a mobile device with an internet connection to connect to the lock. It resembles a hybrid of Bluetooth and Wi-Fi locks. To function, Z-Wave smart locks must be located within a predetermined distance of the hub. If a person is unable to have the hub within range, signal range extenders may help boost the signal. 
A fingerprint lock is one best door locks for apartment that allows authorized personnel entry by identifying their individual fingerprints. Once the fingerprints of the user are saved in the system, they can simply unlock the door by scanning their finger on the apartment door lock. 
One can lock and unlock a door in a more secure manner by using a pin code apartment door lock outfitted with modern technology. Keypad door locks come with pins built in that will pierce the lock to keep it closed. Since they are complex, these kinds of door locks for apartment are difficult to pick.
A lock that uses a keycard, a thin, rectangular plastic card, to open it is called a keycard lock. Usually, the card is the same size as a credit card. The door lock system accepts a physical or digital pattern stored on the card before unlocking the lock. These keycard apartment building door locks bring much convenience to people.
Benefits of Investing in Smart Locks for Your Apartment Door
Utilize PIN Codes to Keep an Eye on Visitors
The majority of smart locks for apartment door security have at least two methods for opening them. Typically, a PIN system and a connected app on the smartphone are part of that. That implies the customer won't ever experience a key loss again! The door will automatically unlock when the customer hits a button on their phone or type their PIN into the apartment door. That's straightforward enough, but PIN entry enables smart locks to be equipped with additional functions, such as the capability to easily set and reset multiple access codes. The customer can monitor who arrives and goes throughout the day if they can create and distribute PINs.
Some apartment smart locks also offer the convenience of being wifi-connected. That implies that the customer can use the internet to access them from anywhere in the world! The customer may remotely lock and unlock their apartment as well as check the lock's condition and view who has accessed the door. If the customer ever needs to do something like grant temporary access to a neighbor, real estate agent, tradesperson, or building manager, this is a great function.
Tenants often only have access to their floor and the communal facilities, making apartment complexes frequently relatively safe. Best smart locks for apartments, however, provide safety alert functions if the customer wants a little more security. When someone tries to enter the apartment but is unsuccessful, the lock can notify the person by text, email, or phone. There won't be any master keys that can enter their residence thanks to the use of a smart lock. Instead, the customer can offer the apartment building manager or a tradesperson a special PIN or authorize their admission remotely if the customer ever need to grant access to them.
Appropriate for Investment Properties
Apartments may accommodate everyone from single residents to big families and come in a variety of sizes and shapes around the city. The customer may get around security worries if they own an investment condo by using a smart lock. The customer may set and modify the PINs used to open and close most smart locks.
Therefore, the customer won't have to worry about getting the keys and hoping they haven't made any copies when it's time for their tenants to move out because the customer can just reset the codes. Even though smart locks are frequently more expensive up front, not having to duplicate keys or change the locks ever again can end up saving a tone of money over time.
Since there are a lot of benefits to investing in smart locks for apartment doors, it can be a good idea to establish a business for the same. You can contact Betechiot for any OEM/ODM services. 
How To Choose The Best Smart Door Locks For Apartments
Each door lock for apartment has distinctive characteristics. Evaluation of the type of door wanted by the customer is main. Be specific with the purpose in addition to that. Does it have indoor or outdoor use? Is a childproof lock necessary or not? Customers can choose the type of lock they want by responding to these questions. Additional elements to add to the checklist include the following:
The smart apartment lock's security: Customers want a lock mostly for apartment door security measures. Pick a lock that cannot be quickly opened by bumping, sawing, peeping, or prying. 
Enduring power of the lock: No one wants to waste their time on an apartment's temporary door lock. Check to see if the lock is strong enough to endure for a long period. If it will be used outside, get a lock made for outdoor use to avoid rusting. There are locks with anti-corrosion material as well.
The comfort of the apartment door Lock: Ensure that installing the smart locks for apartment buildings won't be difficult. Verify whether the installation materials are already included in the package or can be purchased easily from the market. Additionally, pick a lock that is simple to operate, program, reset, and set.
Execution of the Lock: Additionally, make sure the lock operates flawlessly. Never accept less when there are so many other possibilities available. If the smart lock for apartment has fingerprint recognition technology, it must be simple to use.
Consider using a complicated lock that would be difficult for a thief or burglar to pick when choosing a cylinder lock. A lock with a complicated cylinder structure is difficult to pick and its keys are difficult to reproduce.
Heavy-duty metal should be used to construct the apartment smart lock rather than less expensive materials like plastic. It is better to get a lock with a Grade 1 or 2 ANSI rating.
Numerous new lock types with capabilities like biometrics or Bluetooth are now available thanks to the ongoing advancement of technology. These cutting-edge technical technologies provide the house with additional levels of apartment door security and provide live updates in the event of an intruder or other tampering.
Recommended Best Apartment Door Lock
BE-TECH Smart Deadbolt Lock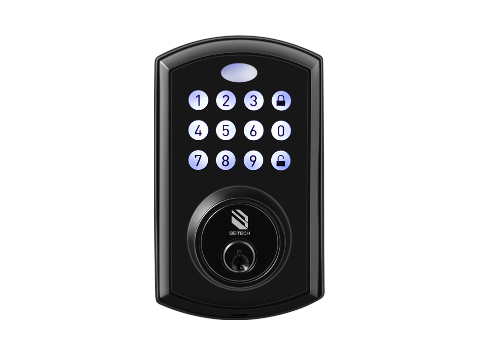 Major Characteristics of the Product:
Multiple access
a choice between a smartphone, a PIN code, and a mechanical key. (Adding a WIFI module is the basis for unlocking smartphones)
Enable the auto-lock feature, and it will by default lock after 30 seconds. If necessary, you can also adjust the auto-lock time between 3 and 30 seconds.
can create up to 49 codes for family and friends, giving each member of the family a unique code that is simple to remember and has four to nine numbers.
A scramble code that allows you to enter random digits either before or after the right access code. 
Comes with the Connect Wi-Fi module (TUYA), which eliminates the need for extra hubs and allows for use with the existing home WiFi. It's one of the best apartment door locks.
You can give friends and visitors codes that are good for a few days, hours, or minutes, and you can withdraw them whenever needed. Never again stress over misplaced, stolen, or duplicated keys.
Never keep a visitor waiting outside the house; instead, always lock the door.
View the history of the locks, a list of users, the codes they were given, and the times of each entrance. Receive instant notifications whenever someone enters your aparment.
Fingerprint & RFID Card & Touchpad Digital Door Lock –M1B0FMTL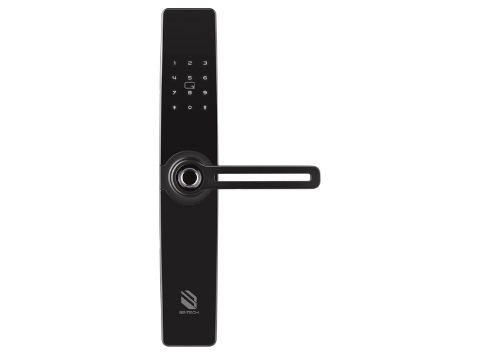 Major Characteristics of the Product:
For your convenience, the Be-Tech M1B0FMTL includes four entry methods: Bluetooth key, fingerprint, RF Card key, or PIN code for the best security for apartment door.
suitable for various mechanical mortises.
The lock panel can be used with any self-locking mechanical mortise or lock case as long as the distance between the cylinder center and handle center in the mortise is between 68 and 93.5 millimeters.
Technology for one-touch fingerprint verification has been used to quickly read a fingerprint.
The LED indicator notifies you what is happening whenever any operation is conducted through various colors and indications.
If there is a possibility that the code will be discovered by others, you might insert random numbers before the correct one.
After opening the apartment door for a brief time, the door lock will automatically lock. (A manual operation is additionally an option)
If someone makes five unsuccessful attempts to unlock the lock using an inaccurate fingerprint, RF card, or PIN code, an alarm will sound and last for 60 seconds.
Only when you contact the screen with your hand can you see the keypad number.
It may also be unlocked in an emergency with a mechanical key.
Integrating Smart Locks With Other Proptech
The ability of smart locks to work with other smart home devices is a bonus. Integrate a cloud-based video intercom with a smart lock solution for the best property access experience. These two proptech systems offer keyless access to all flats within the building, starting at the complex's main entrance, providing the best door security for apartment.
Conclusion
It's crucial to take the time to conduct thorough research before choosing a door lock supplier for your establishment. It guarantees that you pick the one that best satisfies your customer's needs for privacy, security, and safety. Contact smart lock company Be-Tech for the best quality smart locks to keep your apartment and home safe. We also sell wholesale smart locks, you could find the best lock for apartment door on our website.
FAQS
How can I Protect The Door to My Apartment Better?
By installing a door jammer or a reinforcement lock, you can increase the security of your apartment door. A jammer is a bar-shaped object that hooks onto the doorknob at one end and supports the floor at the other.
What Distinguishes Access Control from Smart Locks?
Smart locks are, to put it simply, a part of access control. Although you can buy standalone smart locks to replace the deadbolts in your home, they are typically utilized as a component of an integrated access control solution.
How Safe Is Your Smart Lock Compared to a Regular Lock?
There was legitimate skepticism about this technology after research that claimed over 75% of smart locks could be compromised was published last year. But by utilizing professionals and taking precautions like securing your network, preventing tampering, and buying the right locks, many of the security problems related to smart locks may be avoided.
Blogs you may be interested in: